和洋室

梧竹
Japanese and Western room [ GOCHIKU ]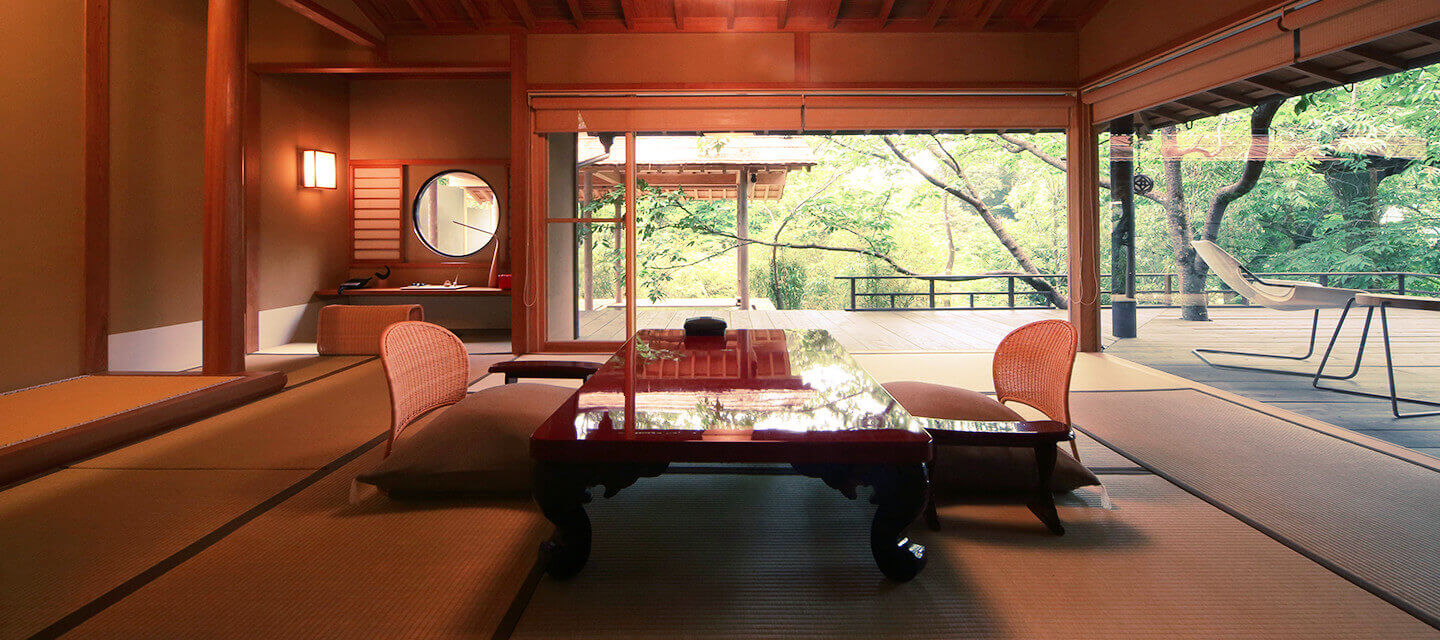 Soak in the hot spring, soak in the serene environment.
While indoors, gaze through the huge floor-to-ceiling picture windows. Or go on the moon-viewing deck and watch the trees and flowers dancing in the wind blowing from Mifuneyama Rakuen. How about dipping in the private outdoor wooden bath with the Oshima Cherry trees beckoning you? Enjoy the tranquil air and soothing scenery afforded by this elevated, corner room. It blends well with Mifuneyama Rakuen.
information

March 2013.

Private outdoor bath with a view added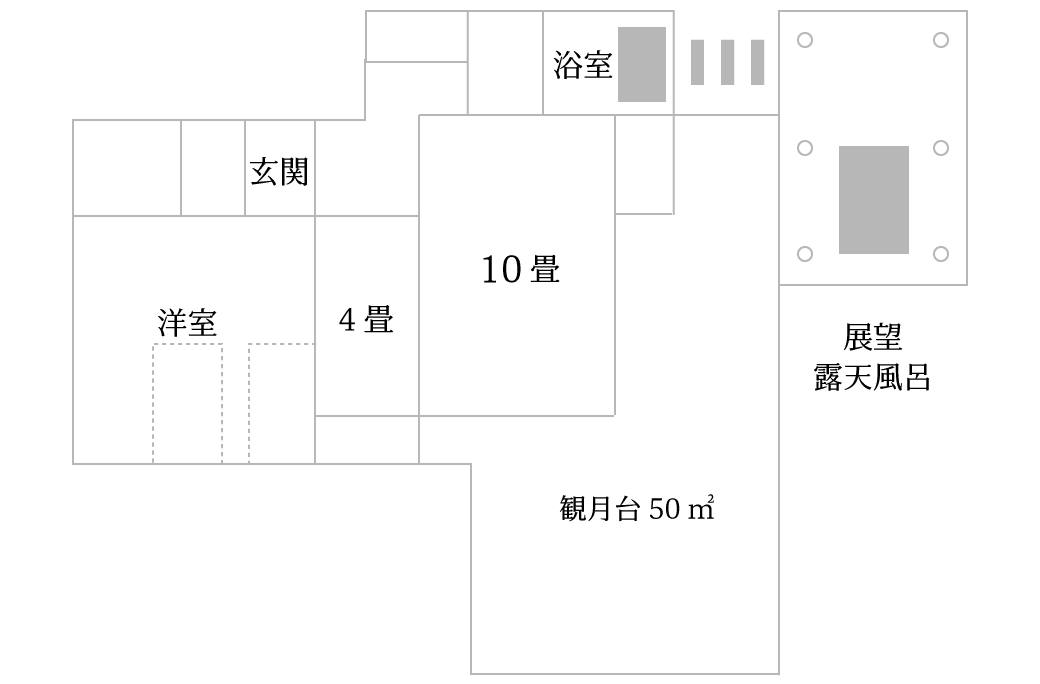 Maximum 4 persons [128m² (including 50m² moon-viewing deck)]
Private outdoor bath with a view
10 tatami mat room, 4 tatami mat room, Western-style room
Guests can stroll to Mifuneyama rakuen directly from this room.
Optional service for this room

Bamboo-lit dinner

How about a lovely bamboo-lit dinner outdoors with a view of Mt. Mifune? Available with the Gochiku and Shakunage Rooms which have a moon-viewing deck. As the sun slowly sets, you can enjoy a romantic evening dinner.

Available: May 10 - Jun 10 and Sep 10 - Oct 10.

* Temporary reservation acceptance suspended.

Fee: ¥1,000 per person (only 2 people) added to the lodging charge.

*In case of rain, dinner will be indoors and the fee will be refunded.
*To order this service, go to the reservation form for the Gochiku or Shakunage Room and select the optional service on-screen.