和洋室

山桜
Japanese and Western room [ YAMAZAKURA ]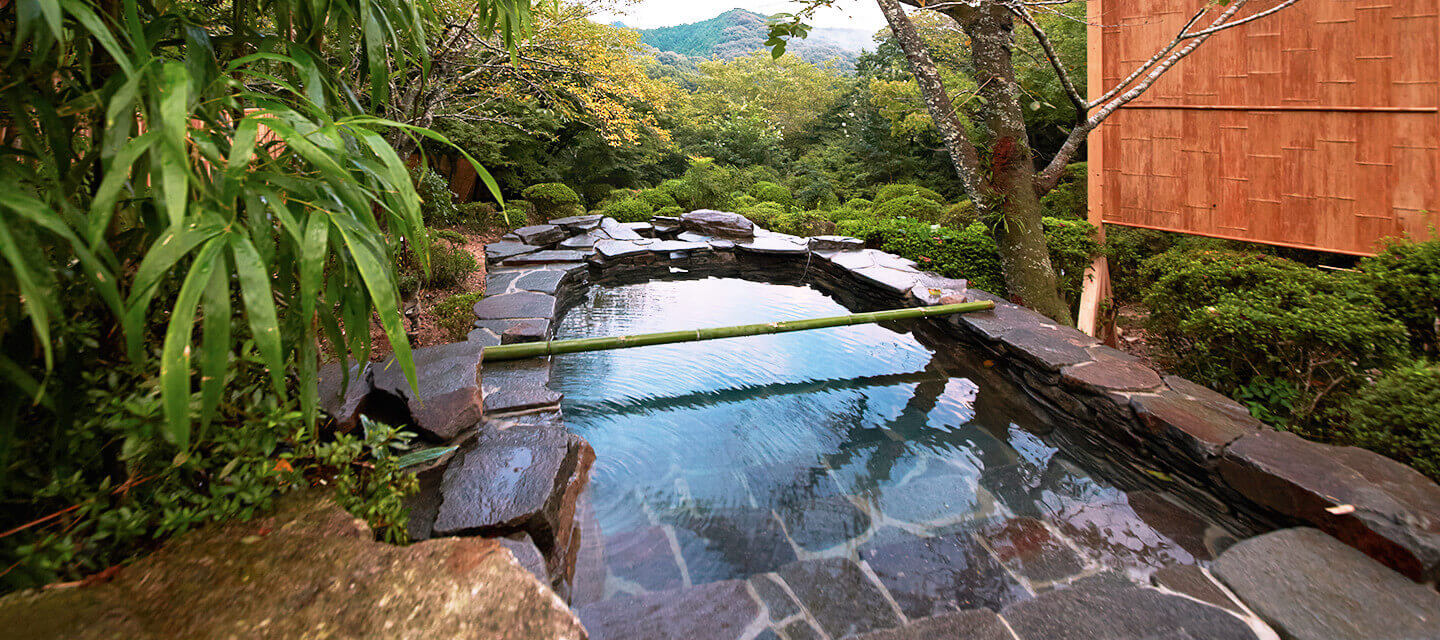 In the front row and deepest part of the inn, the closest to wonderment.
The private outdoor bath, made of stone, juts out into the garden. Enter the lush scenery as far as you can see. At the deepest part of the bath, stand in 110 cm of water and behold the Mifuneyama Rakuen panorama. On the left is Mt. Mifune, and on the right are cherry trees. Immediately below are azaleas. Autumn foliage is also woven into this nature-rich scenery. Enjoy it all from a "front-row" seat.
information

September 2013.

Private outdoor bath with a view added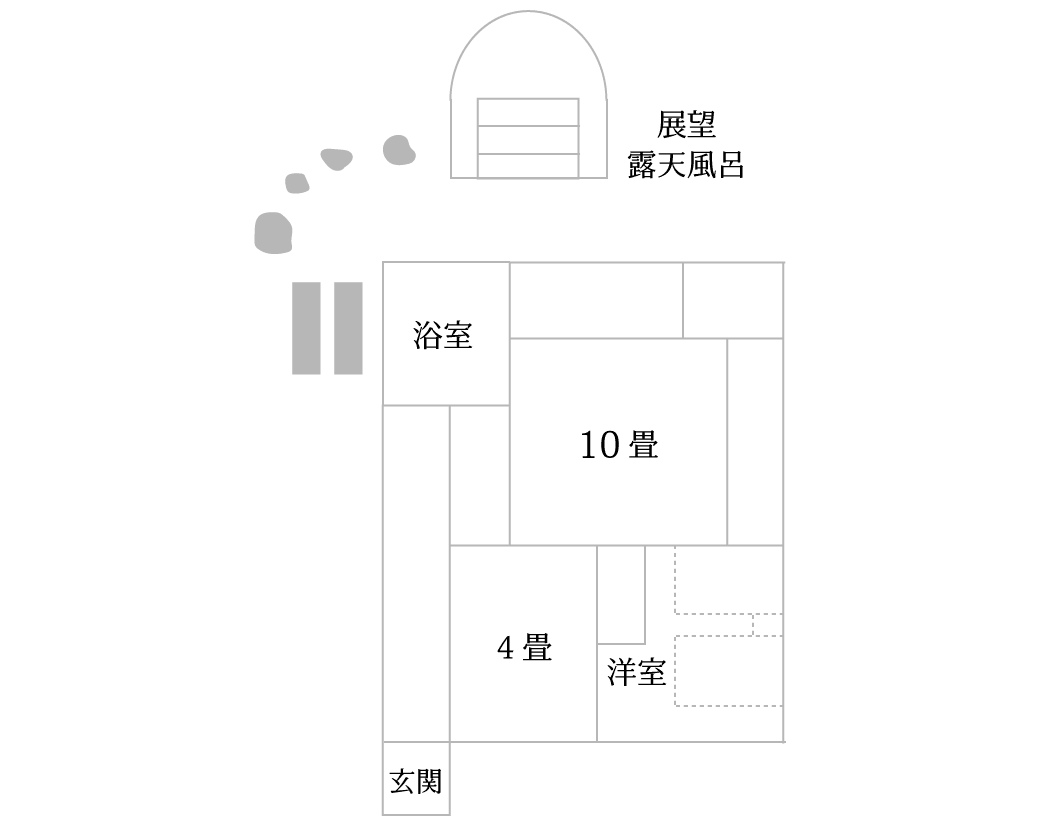 Maximum 4 persons [78m²]
Private outdoor bath with a view
Main room (10 mats), second room (4 mats), Western-style room
Guests can stroll to Mifuneyama rakuen directly from this room.