和洋室

石楠花
Japanese and Western room [ SHAKUNAGE ]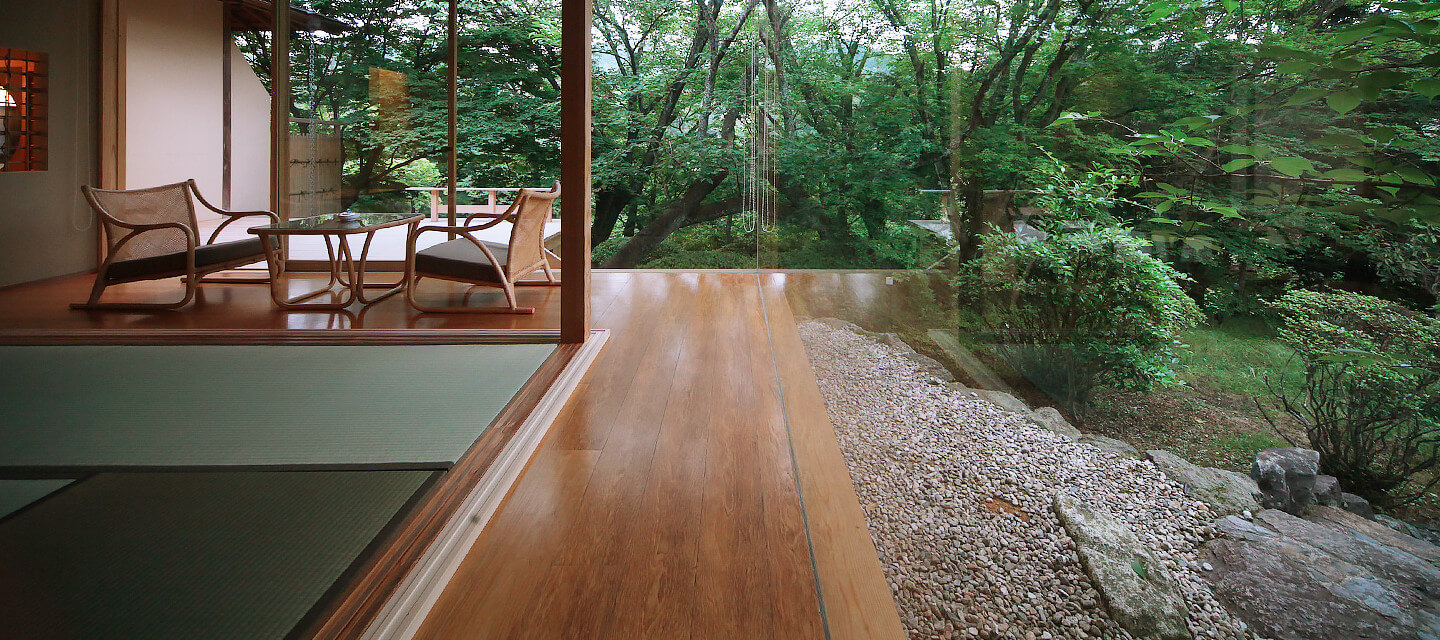 Bathe in a detached hot spring, no irritating noise.
A popular corner room providing views far and wide. You can even see the Tea House next to the pond in Mifuneyama Rakuen. A stone path from the moon-viewing deck and indoor bath leads to the detached outdoor bath. Weave through the trees and plants and find the hot spring's rising steam covered by a hut with plaster walls and cedar-bark roof. Your own private and secret hot spring all for yourself, including the scenery.
information

March 2013.

Private outdoor bath with a view added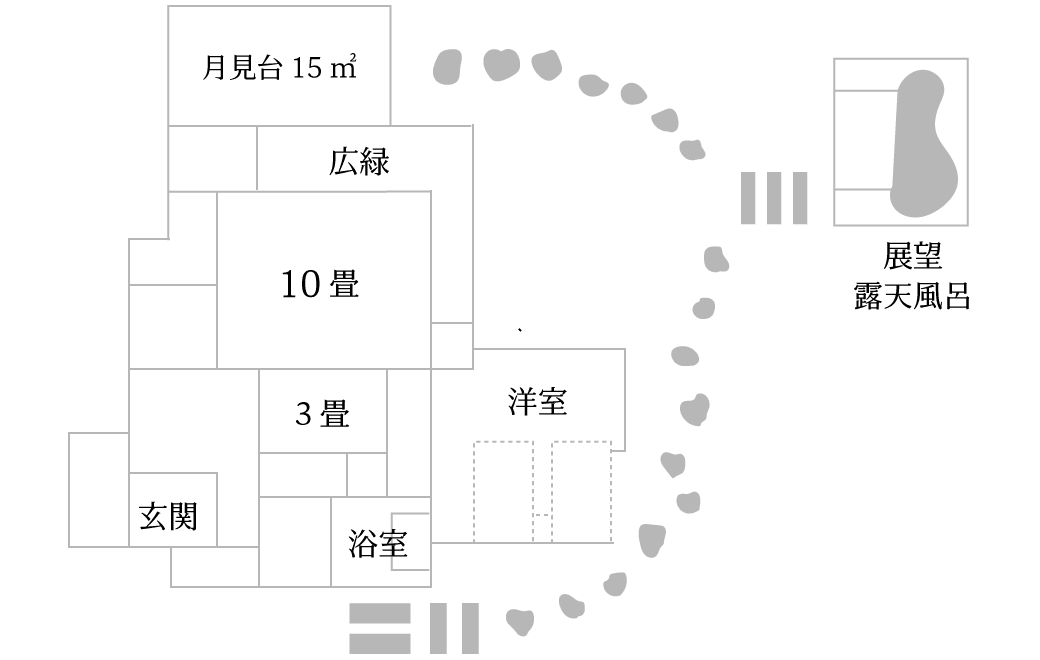 Maximum 4 persons [110m² (including 15m² moon-viewing deck) ]
Private outdoor bath with a view
Main room (10 mats), second room (3 mats), Western-style room
Guests can stroll to Mifuneyama rakuen directly from this room.